A cheap way to have vouchers to tempt your clients. A booklet of 20 tear off vouchers, they can be fully customised to your requirements.
Looking for a new way to get the word out about your restaurant, shop salon or small business? Consider creating your own personalised gift vouchers. This easy gift idea is also an effective marketing approach: Loyal customers can turn birthdays, anniversaries or special celebrations into opportunities to promote your business. Fully customised to your needs and designed for you to your requirements. For paper booklet vouchers click here
With a few easy steps, your small business can offer gift cards to your customers – and that could boost sales.
Gift cards increase profits in two ways: when a gift card recipient buys more than the face value of the card, and when there is an unused balance left on a card.
Most POS systems have a built-in gift card feature, so setting up a program is relatively easy.
Gift cards paired with a POS system allow you to link purchases to customer accounts, offering insights on their buying habits.
This article is for small business owners who are considering a gift card program.
Does your business sell and accept gift cards? If not, you could be missing out on an opportunity to increase revenue, strengthen your brand, and improve customer loyalty. Gift cards are essentially a prepayment to your company, giving you the income upfront before the customer starts shopping. A gift card can be physical or digital.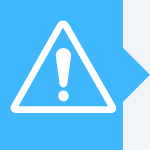 Did you know? According to a Bankrate survey, 51% of American adults who have received a gift card have forgotten to redeem it. However, 94% of gift cards are eventually redeemed in full.
Need Help WithYour Order?
Please send us an email or fill in the form on our contact us page and we'll be more than happy to help!
Email
lucy@lainkprintingstudio.co.uk
Hours
M-F: 8am – 5pm
S-S: 9am – 4pm